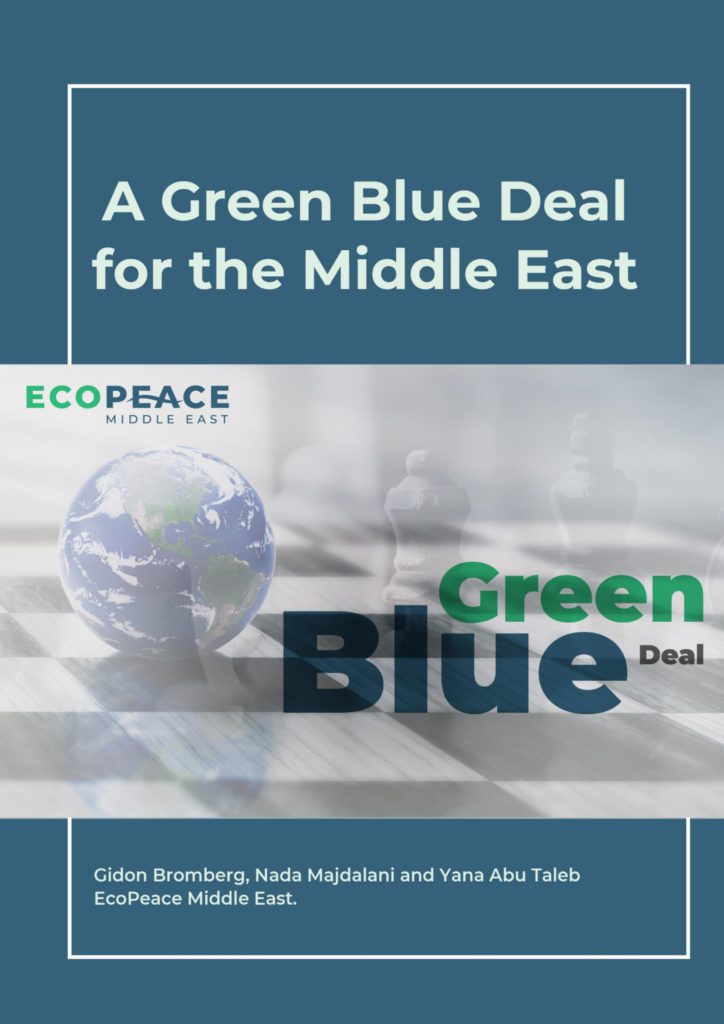 A GREEN BLUE DEAL FOR THE MIDDLE EAST
This report seeks to inform the policy considerations of Israeli, Jordanian and Palestinian policy makers, and the understanding of international stakeholders, as they work to meet the challenges posed by climate change in our region. The authors' assessment is that a "Middle East Green Blue Deal" – one that gives additional emphasis to the particular importance of water and water scarcity issues in the region is a practical, feasible and effective policy approach to an urgent challenge, and one that can serve to address conflict drivers, advance a two state solution, based on 1967 borders and promote trust-building and cooperation in a conflict-mired region.
We are grateful for the support of the following organizations that have endorsed our call for a Green Blue Deal (GBD) for the Middle East. They are: Alliance for Middle East Peace (ALLMEP), JStreet, Unity Earth, Churches for Middle East Peace (CMEP) and Partners for Progressive Israel.
If you represent an organization that would like to endorse the GBD, please contact: endorseGBD@ecopeaceme.org